Readings:


This commemoration is a 2018 addition to A Great Cloud of Witnesses.
Return to Lectionary Home Page
Webmaster: Charles Wohlers
Last updated: 12 October 2019

ELLA BAKER
CIVIL RIGHTS LEADER, 1986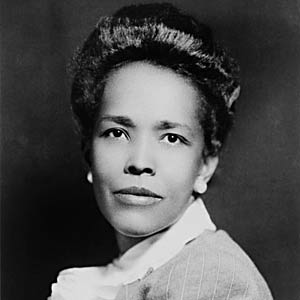 Ella Josephine Baker (December 13, 1903 – December 13, 1986) was an African-American civil rights and human rights activist. She was a largely behind-the-scenes organizer whose career spanned more than five decades. She worked alongside some of the most famous civil rights leaders of the 20th century, including W. E. B. Du Bois, Thurgood Marshall, A. Philip Randolph, and Martin Luther King Jr. She also mentored many emerging activists, such as Diane Nash, Stokely Carmichael, Rosa Parks, and Bob Moses.
Baker criticized professionalized, charismatic leadership; she promoted grassroots organizing, radical democracy, and the ability of the oppressed to understand their worlds and advocate for themselves. After working with the Southern Christian Leadership Copnference (SCLC), she realized this vision most fully in the 1960s as the primary advisor and strategist of the Student Nonviolent Coordinating Committee (SNCC). She has been ranked as "One of the most important African American leaders of the twentieth century and perhaps the most influential woman in the Civil Rights Movement," known for her critiques not only of racism within American culture, but also the sexism and classism within the Civil Rights Movement.
more at Wikipedia